About JBird Jewelry
Jewelry - like fashion and interior design – is a powerful tool of self-expression. The simplest choices reflect personal style.
JBird Jewelry was born from the passions of Janet Russell, its principal artist. Her love of travel, devotion to the earth and its treasures, and commitment to honoring past and present cultures is evident in her one-of-a-kind, sophisticated jewelry.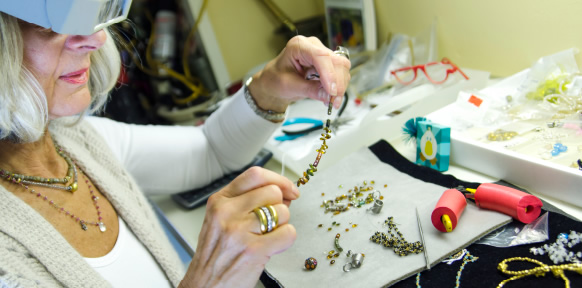 Inspired by the craftspeople whose work Janet has collected over the years, the JBird Jewelry collection honors those artists. Her appreciation of their work, coupled with her training in art and education, inspired her to develop her own line of jewelry using ancient beads, pearls, semi-precious and precious stones, a variety of metals, and diamonds. The result is what you see here – empowering statements of artistic vision.
© 2019 JBird Jewelry
PHOTOGRAPHY BY SEAN CORBETT